ROAD TO 2025: A BTS ARMY Bash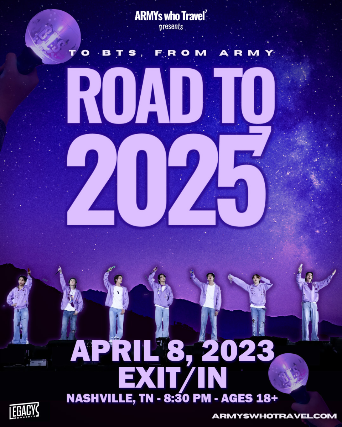 ARMYs who Travel (AWT) creates fan events & experiences dedicated to Grammy-nominated South Korean pop group BTS. In one year, BTS fans—known as ARMY—have attended 55+ events across the U.S. by AWT bringing together 8,500+ fans from countries like Chile, Kenya, Germany, and India.
There are currently no upcoming events. Check back soon!